The Homeowner's Guide to Windows
Windows are what we do best, and we've been at it for nearly 100 years. Here is what you need to know when it comes to the windows in your home.
Time to Replace Your Windows?
As a homeowner, you have to be able to recognize the signs of a window that needs to be replaced. This may include:
Increased draftiness in your home
Condensation on the glass
If you have concerns, a Pella representative can help you answer some initial questions.
Window Shopping
Once you have decided to purchase new or replacement windows, you can begin to explore your options in the wonderful world of residential windows.
Before you start thinking about features and upgrades, we recommend you find out what window materials are best suited for your needs. Pella professionals can also help you navigate questions concerning climate-specific performance features.
Quality of Life and Your Windows
Purchasing new windows can increase the value of your home, ensure your safety and security, enhance curb appeal, reduce drafts and make you feel right at home. For every unique homeowner, Pella can provide a singular combination of stock and custom features that will meet even the most particular needs:
Between-the-panes blinds

reduce the need for cleaning and protect the blinds

Tilt-in sashes

can make hard-to-reach areas more easy to clean

Custom colours

and shapes can match all styles

And so much more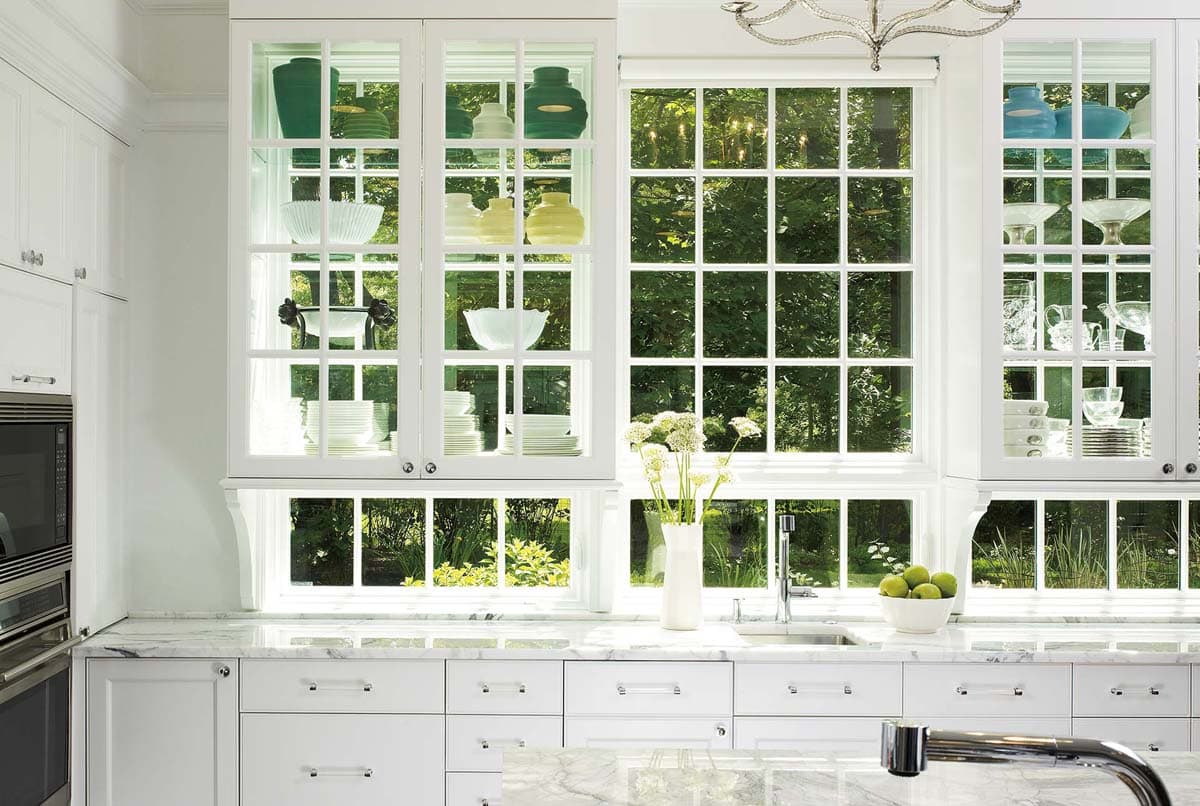 Installing Windows
The fun part! Pella offers a wide array of features, materials, and options designed to fit your home, your requirements and your budget. When it comes to Pella windows, the possibilities truly are endless, so that you can make your dream window become a reality.
Finishes & Colours
Homeowners may choose colours for the interior and exterior finish, and this will depend on the selected window material:
Fiberglass windows: will provide the quality look of painted wood, in a range of powder coatings. 

Vinyl windows: the most economical models, are available in solid or dual-colour frames.
Hardware 
Window hardware serves a functional purpose, but also ties together to the overall look of your windows. Choose from an extensive range of Pella hardware. 
Screens
Pella offers a range of screen options for your windows, including retractable window screens to maximize your viewing experience.
Grilles
Grilles add character to any home, can be exterior or between-the-panes, and come in a variety of colours. 
Your Next Windows
If you would like to discuss your window project, our local Pella experts are here to help you find the right for your home.