Wood Windows: What You Should Know
Wood Windows for Your Home
Elegant and aesthetically pleasing, wood is Pella's most customizable material. But homeowners choose classic wood windows to outfit their homes for more than just looks. These windows offer a range of benefits, from timeless beauty to modern-day energy savings.
Wood is a natural insulator, which makes wood windows highly energy efficient. When properly installed, these windows help prevent leaks and block airflow that would impact temperatures in the home, which leads to a decrease in home energy costs. Plus, Pella wood windows come with the best limited lifetime warranty for wood windows and patio doors.
Since wood is an organic material, unlike fiberglass or vinyl, wood windows will need additional weatherproofing and some occasional refinishing to keep both the exterior and interior window frames looking their best. With proper care and maintenance, wood windows are well worth the extra bit of work. In fact, learning to refinish and stain your windows is a valuable, money-saving skill for any homeowner to have.
Additional Protection: Exterior Window Cladding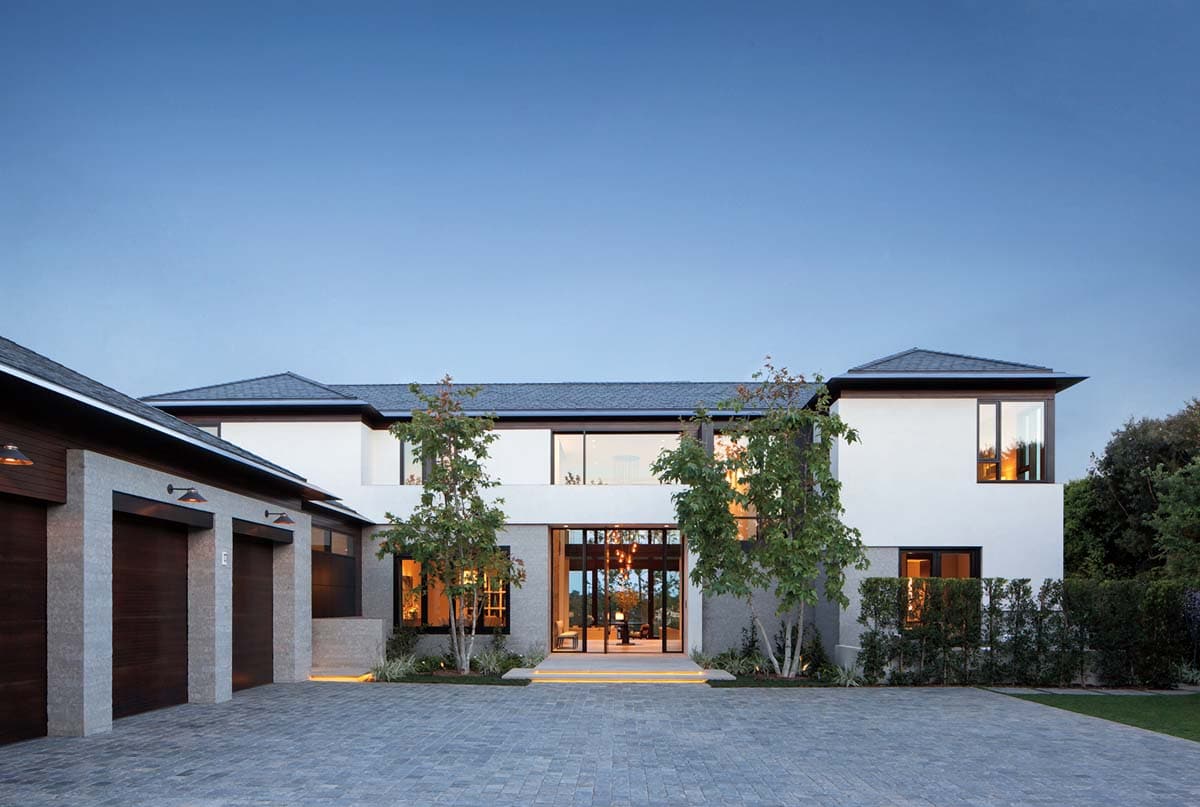 When installing wood windows, they can be outfitted with cladding, which protects the integrity of your wood window from the outside. This material selection helps keep your window safe from severe weather and outdoor elements. This also eliminates the need for frequent exterior wood refinishing, as cladding helps preserve the stain on your wood windows. This is why exterior aluminum cladding comes standard on all Pella wood windows, in a variety of paint colours.
WOOD WINDOW INSPIRATION
Windows of all shapes, sizes and colours
It's All in The Details: Features & Options for Wood Windows
At Pella Montreal, wood windows are available in Pine, Mahogany and Douglas Fir, which can be stained or painted to match the distinctive look of your home.
With almost a dozen interior colour choices, you can customize your windows to your specific needs and personal style. All Pella stains are water-based to reduce harmful odours and have been designed to complement your trim, floors or cabinets. Plus, with EnduraClad exterior finishes, you have your choice of up to 27 colors.
With Pella wood windows, even your hardware can be customized. This includes fold-away cranks, spoon-style locks, between-the-glass custom grilles, and more, in styles that will suit the aesthetics of any home.
Pella's Wood Window Product Lines
Pella offers two product lines with wood window options to suit your lifestyle and your budget —Pella® Architect Series® and Pella Lifestyle Series. These wood windows come in a broad spectrum of styles, colours and sizes to match your home's specific architecture and regional location.
Each series offers its own benefits, from clean lines and distinctive detailing to cutting-edge energy efficiency, sound control and motorized built-in blinds. A Pella Montreal representative can help you narrow down the right model for your home.